The VW California Christmas Stocking
It's that time of year again, and we've teamed up with our friends at Campervantastic to bring you our top suggestions for what to buy the discerning camper fan! With a present for every budget (and a discount code too), we are confident you can find just the right gift for the campervan enthusiast in your family!
1. Brand New RidgeMonkey Connect Multi-Purpose Pan and Griddle Set – £29.99 
Rustle up all kinds of adventurous cuisine with the brand new RidgeMonkey Connect Multi-Purpose Pan & Griddle Set – featuring a deep-sided saucepan and a shallow griddle plate. With use of RidgeMonkey's innovative detachable hinge design, the griddle plate doubles as a lid for the deep pan or alternatively both pans can be used independently – the choice is yours!
2. Campervan Bluetooth Speaker – £44.00
Officially licensed VW Campervan Bluetooth music speaker. Will work with any device that supports Bluetooth.The speaker is a 1:38 scale model of a 1963 classic VW T1 Transporter Bus with red coloured bodywork and white roof.
3. VW California Keyring – £13.00
This stylish VW California key ring is the perfect gift for you or your camper fan to keep your keys together. We love this simple classic design, with soft black plastic "bumper" surround. Made in Germany.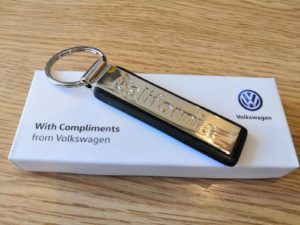 4. VW Camper Cookbook Rides Again – £10.95
VW Camper Cookbook Rides Again: Amazing Camper Recipes and Stories from an Aircooled World Officially licensed by Volkswagen Launched back in 2008 The Original VW Camper Cookbook fast became a cult classic in the aircooled VW scene around the World!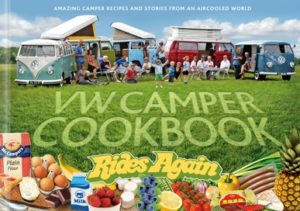 5. Officially Licensed Volkswagen Campervan Glass Magnets – set of four – £5.99
Four Glass button magnets with the Classic Campervan and Surf Board design in four colours
6. Campervan Face Covering – £9.99
These beautiful handmade pleated face masks/coverings are made from 3 layers with soft ear straps that are easily adjustable by simply tying a knot. These Face masks/coverings will fit most adults.
7. Kingsize Parachute Silk Hammock, express bag and sleeve – £64.99
With an express bag and sleeve this hammock is super fast to get up and big enough to fit the whole family in! The inner Sleeve pulls quickly along the hammock like a snake skin making putting it away just as easy!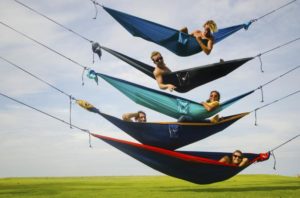 8. VW Campervan USB Memory Stick 8GB – £10.00
Scale Campervan in Red, Blue or Orange; a perfect gift for the camper fan to keep all their files and photos safe. Holds 16GB (Gigabytes) of storage via USB 2.0 (Connect to PC USB port directly) with simple plug and play (no drivers needed). USB connector slides inside boot of bus when not in use. Front headlights light up on the Campervan when connected to computer.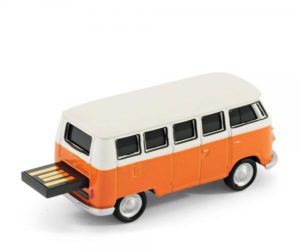 9. Cobb Premiere Air with carry bag – £155.99
The Reborn and Re-engineered Premier Air – It looks better and cooks better. Improved base design allows better airflow, providing more heat and improved cooking. New dome lid with air flow control. Vent fully open provides higher temperatures or close the vent for lower temperatures with longer cooking times.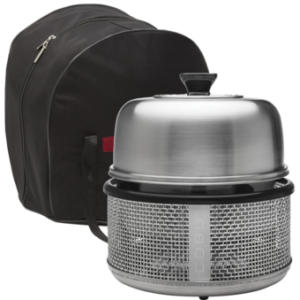 10. The Big Book of Camper Van, featuring Campervantastic! – £9.99
The BIG book of campervan charts the history of this iconic vehicle. This larger and updated book of the successful Littlebook of Campervan includes 141 packed pages including the 8,000 mile European road trip story that inspired the Lumley family to start CamperVanTastic and for the first time a chapter on the VW California written by our very own Author and Campervan Guru Steve Lumley.