The VW California Christmas Stocking
It's that time of year again, and we've teamed up with our friends at Campervantastic to bring you our top suggestions for what to buy the discerning camper fan! With a present for every budget (and a discount code too), we are confident you can find just the right gift for the campervan enthusiast in your family!
1. Brand New RidgeMonkey Connect Multi-Purpose Pan and Griddle Set – £31.99 
Rustle up all kinds of adventurous cuisine with the brand new RidgeMonkey Connect Multi-Purpose Pan & Griddle Set – featuring a deep-sided saucepan and a shallow griddle plate. With use of RidgeMonkey's innovative detachable hinge design, the griddle plate doubles as a lid for the deep pan or alternatively both pans can be used independently – the choice is yours!
2. Campervan Bluetooth Speaker – £54.99 
Officially licensed VW Campervan Bluetooth music speaker. Will work with any device that supports Bluetooth.The speaker is a 1:38 scale model of a 1963 classic VW T1 Transporter Bus with red coloured bodywork and white roof.
3. VW California Keyring – £8.99
This stylish VW California key ring is the perfect gift for you or your camper fan to keep your keys together. We love this simple classic design, with soft black plastic "bumper" surround. Made in Germany.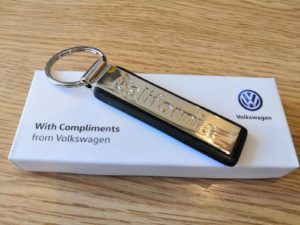 4. VW Camper Cookbook Rides Again – £12.95
VW Camper Cookbook Rides Again: Amazing Camper Recipes and Stories from an Aircooled World Officially licensed by Volkswagen Launched back in 2008 The Original VW Camper Cookbook fast became a cult classic in the aircooled VW scene around the World!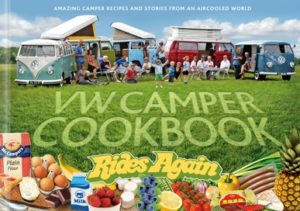 5. Officially Licensed Volkswagen Campervan Glass Magnets – set of four – £5.99
Four Glass button magnets with the Classic Campervan and Surf Board design in four colours
6. LEGO Creator Expert 10220 Model VW T1 1962 Campervan (1334 pieces) – £99.99
This authentic campervan is a replica of the classic Volkswagen Campervan from 1962. Every iconic feature is here! On the outside, the terrific detailing includes 'V' shape three-way colour split at the front, rounded roof and window frames, opening 'splittie' safari windshield, opening doors, iconic pop-up roof with textile curtain surround, roof rack, rear side air intake vents and lots more!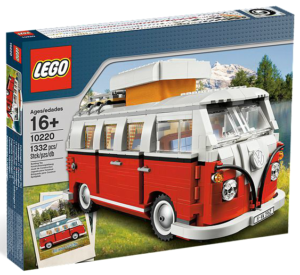 7. Kingsize Parachute Silk Hammock, express bag and sleeve – £64.99
With an express bag and sleeve this hammock is super fast to get up and big enough to fit the whole family in! The inner Sleeve pulls quickly along the hammock like a snake skin making putting it away just as easy!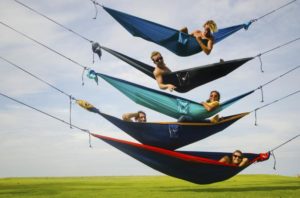 8. VW Campervan USB Memory Stick 16GB – £19.99
Scale Campervan in Red, Blue or Orange; a perfect gift for the camper fan to keep all their files and photos safe. Holds 16GB (Gigabytes) of storage via USB 2.0 (Connect to PC USB port directly) with simple plug and play (no drivers needed). USB connector slides inside boot of bus when not in use. Front headlights light up on the Campervan when connected to computer.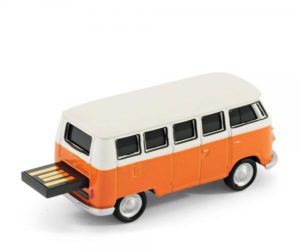 9. Cobb Kitchen in a Box – £244.99
Includes Cobb BBQ, Carry Bag, General purpose teflon coated grill plate, Roast Rack, Fry Pan, Fry Dish, Griddle, Dome extension & Chicken Roaster, You are about to Liberate the Chef in you through the versatility of the Cobb. Weighing only 9 KG / 19.8 lbs, the fuel efficient Cobb uses only one Cobble Stone, ±300gms charcoal or 8-10 briquettes for over 2 hours of cooking perfection. This unique stainless steel portable cooking system is truly in a class of its own. Unlike typical BBQ grills, the Cobb can roast, bake, smoke, fry , boil and BBQ. While remaining cool-to-touch on the outside, you can cook anything, anywhere, anytime.
10. The Little Book of Camper Van, featuring Campervantastic! – £5.99
The Little Book of Camper Van is a 128-page hardback book that looks back at the development of one of the most quirky and unique vehicles that has been manufactured. Anyone who has ever driven a Volkswagen camper will appreciate the appeal of this unique vehicle with its styling and versatility. It has given birth to a raft of product and apparel over the last few years including posters, mugs, money boxes and much more.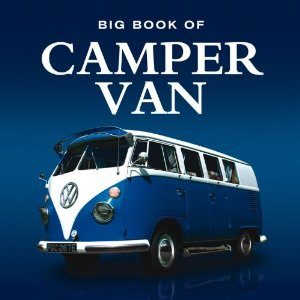 As an extra bonus, Campervantastic have offered a generous 5% discount code on all the above items and more! Simply enter THEVWCALIFORNIA at checkout before December 26th to claim your bonus!