Welcome to Southampton Campers.  We are a small family run business who enjoy the freedom and adventure of camping. We specialise in VW California Ocean campervan hire to offer you a personal service and look after your booking and holiday requirements with as much care and attention as if it were our own holiday.  If you have some specific needs, please ask, I'm sure it won't be too much trouble.
Based in Southampton and only 8 miles from the New Forest we are conveniently located for the Isle Of Wight ferry routes should you wish explore the island.
You will find the campervan fully equipped with all the kitchen and cooking utensils you need; just bring your own bedding, load up the fridge and you are ready to go!  Our vehicles are brand new and you are covered by VW Assist for peace of mind. Please see our website www.southamptonvwcamperhire.co.uk for more information.
With a full gas cylinder and unlimited mileage included in your hire, you are free to enjoy the journey and stop where you want.  Wherever you roam, you'll be home!
What makes us different?  We treat your booking like a holiday reservation and not a car rental, as such we charge per night and not per day like our competitors do.  This means you effectively get an extra day's use when you book with us.
We really want you to enjoy the California and hope it brings many happy memories for you and your family.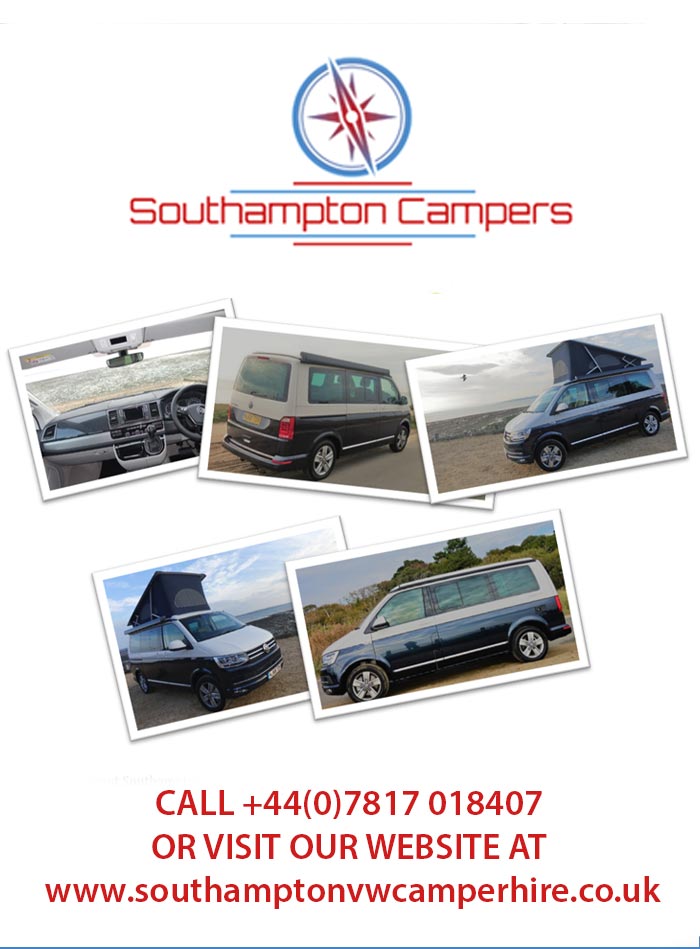 To find out more about Southampton Campers you can follow the link below or call them on 07817 018407.
email: info@southamptonvwcamperhire.co.uk
Click this link to visit the website at www.southamptonvwcamperhire.co.uk