Welcome to Samco Campers, Manchester.
Samco Campers is a family-run business, specialising in VW California campervan hire from our base in Manchester.
Offering the latest T6.1s and Grand Californias, all of our campervans come packed with a range of equipment as standard.
From cooking utensils to a pack of cards, we have you covered! 
With a detailed handover and fully comprehensive insurance included, you will be able to set off on your adventure with confidence.
We also offer free secure parking, so you can leave your car with us whilst exploring the freedom of campervan travel.
Samco Campers also allows you to bring your dog along for the ride. It would be a pity for them to miss out on all the fun!
Whether you are looking to purchase a California in the future, or fancy exploring the latest features inside our campervans, we are always happy to help with any questions you may have!
We look forward to meeting you for your next adventure!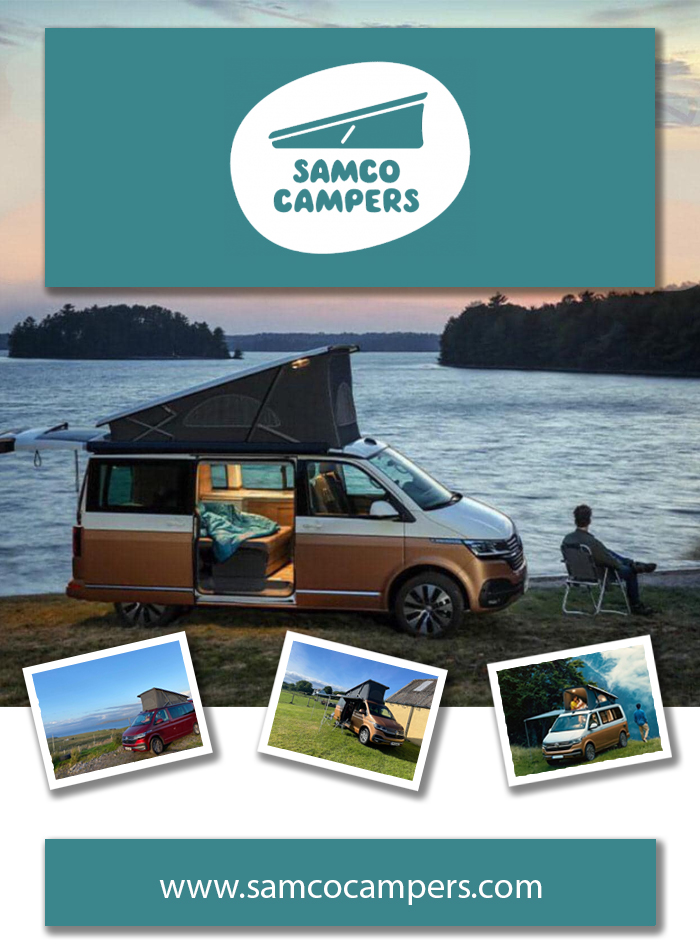 To find out more about Samco Campervan Hire you can call them on now on 0161 464 3390, email info@samcocampers.com, or head to the Samco website by clicking here.